Never have time to use your leadership talents?
That makes us sad.
So often people running businesses want to switch gears. To take control of the most important things in their business. But they don't. There's always another problem to deal with. Another customer to chase. A gap in your business to fill.
It's a pernicious cycle that can grind you down. We get that.
But, it doesn't have to be that way.
So we created something especially for you, so you put your leadership talents to better work.
Rethink Circles.  
For business leaders to take the time to think, plan and act.
You have business niggles you need to solve. Big questions and small ones that need answering. A new strategy you've pondered on but done nothing about.
These are the things that need your leadership. That means your time, attention and critical thinking. You're smart enough to figure this out but feel stuck and need a helping hand.
Rethink Circles are designed to help business leaders get unstuck and get momentum. They're the collaborative way to think and do better as a leader.
Part coaching, part mentoring and all learning, Rethink is a process of leadership development, not a programme.
With a coach in your corner and a circle of trusted confidantes, they become your champions and your safety net. It's the smarter, not harder, way to develop yourself as a business leader.
On your terms. With your agenda. 
Carving out time to think. And, work on your business while you work in it.
In a nutshell, here's how Rethink Circles work.
– You join 4-6 equally smart, experienced and principled business leaders to think, talk and problem solved together. Circles meet for two hours once a month (initially for three months, or longer depending on progress and interest).
– To kick-start your rethinking and planning, you'll complete your Rethink Muse Sheets before the Circle meets for the first time.
– You'll spend 15 minutes each day, plus 30 minutes each week, rethinking on your own.
– You'll pair up with another Rethinker as your buddy between Circle meet-ups.
– You can turbocharge your progress with additional one-to-one conversations with your Circle Coach.
Rethink Circles don't ask you to change  
They ask you to just lead.
You'll solve the problems and leadership challenges unique to you by learning alongside people facing similar situations. It's the collective wisdom of your fellow Rethinkers that helps you work out what's best for you and your company. 
Together you'll design leadership conversations, strategies, methods and habits. 
And your Convenor and Coach will be with you every step of the way with truth-telling, energising encouragement and action-oriented advice that underpins Just Lead-ing.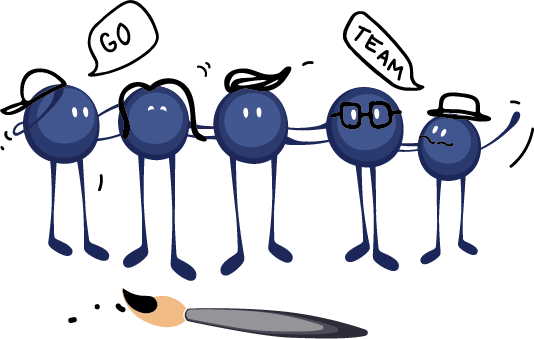 You're bound to get heaps from being part of a Rethink Circle, but here are three things you can definitely expect.
Your leadership burdens will be halved and results multiplied – great minds don't think alike so many minds rethinking your challenges and plans are better than one.
You'll ramp up your personal productivity – being accountable to your Circle for progress is a massive motivator to get things done.
You'll feel less time poor, more conscientious as a leader and become a sharper thinker – that's the power of working with others who care deeply about your success.
You'll define success on your own terms but with feedback, ideas and a broader perspective from others you'll create new possibilities for you, and your business. 
The learning curve you normally have to climb will flatten because you'll avoid the mistakes and missteps others before you have made. And you'll bring all your experience to bear to help others too.
The shared sense of ambition and progress within the Circle makes Rethinkers powerful leaders and masters in the art of self-accountability. There'll be no excuse for not taking the time to think.
Rethink is all about closing the gap.  
The gap between having leadership talents and using them, every day.  Not when you find the time to squeeze in a spot of leading.
As a Rethinker, you'll:
– Be an active participant in your development as a business leader, not a passive learner
– Focus on the high-value activities it's easy to skip when there are so many other pressing priorities.
– Stop worrying about what you should be doing and focus on what you are doing, and will do.
– Share your thinking, validate your conclusions and make decisions faster.
– Break the cycle of struggling along on your own, not finding the time to think, and instead build the leadership habit you'll use every day.
– Make more progress short-term with a long-term view.
See, with no formulae or system that you must follow, you can design the leadership agenda and ways of working that work for you.
But, Rethink Circles are not for everyone.
They're totally NOT helpful if you're swamped, stressed and overwhelmed. You do need enough headspace without any significant background pressure. If you are maxed out, you're better to get some immediate executive pain relief before you jump in. Circles are also not best suited to people who prefer a step-by-step, tell me how it's done approach to leadership development.
There's no training in Rethink Circles.  But, they'll be a  perfect fit if:
– You're craving the company of other smart people actively growing themselves and their businesses.
– You love to think deeply about the action you take, it's long-term effects and impact.
– You're proactive about asking for help, feedback and other ideas when you run into a challenge.
– You like nothing better than meaningful and insightful conversation with other business leaders about what works and why.
– You're not just a thinker, you have a track record of turning ideas into action and results.
Sound like you?
Join other Rethinkers and just lead together.
After three months of Rethinking, you'll have created a new approach to leading day-day-day. You'll be regularly carving out the time to work on your business and it. You'll have fresh ways to tackle those questions – big and small. And, you'll have a new posse of people you can rely on, to call on and have your back when the going gets tough. And, it will. That's business for you.
The big picture   
The first round of Rethink Circle is by invitation only so you'll be amongst the finest hand-picked humans.
Circles will convene in person in Wellington CBD.
Thursday 10 May, 0900-1100 followed by an optional* coffee break to catch your breath and bond a little deeper with your Circle colleagues. 
Thursday 14 June, 0900 – 1100 followed by an optional* power hour of co-working so you can make notes, hatch plans and ponder for longer.
Thursday 12 July, 0900 – 1100 followed by an optional* power-hour of co-working and Circle mingling. `
*optional and highly recommended. After all, you're already out of the office so treat yourself to some additional time to think.
Interested?  
Pick one option. 
The small print.
 A senior business leader working with our Founder and Rethink Circle Convenor, Julie Treanor, for three months one-to-one would typically invest a minimum of $3,000 plus GST. Rethink Circles are a way for Julie to make a similar personalised leadership development experience more affordable and accessible to more people.
You can join the inaugural Rethink Circle for three months at the special first timers fee of $750 plus GST per person. Opt for 30-minute one-to-one coaching between Circles and you'll pay another $300 plus GST.
This is a first, and last, special rate for a Rethink Circle open only to people in Julie's contact book. She'll deliver you an awesome group coaching experience but very much wants direct and candid feedback every step of the way, so she can make every Rethink session better and better.
Still interested? sign up here.
A stretch too far for your enterprise budget right now? Email julie@justlead.co and we can work out how to make this more doable for you.